Hello guys what's up! I hope you'll get the chance to be messaged with Fairy Hobmother or would you try emailing him! Go to his twitter account and you'll see his email address there, I got my Amazon Gift Card from him this week! 🙂
So my post today will be a Nail of the Day, by BK crackle polish in Gold and Brown. If you know me, you probably know that I'm a fan of Brown Color. I don't know why brown really glows in my eyes whenever I see something. Hehehe..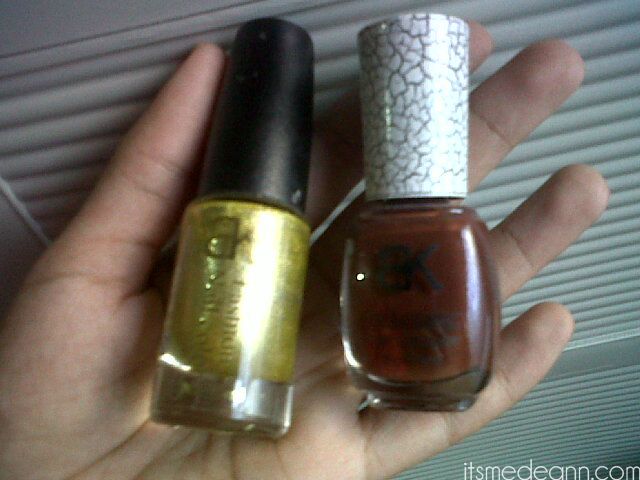 I bought this last January at this year. I was picking between Matte Polishes then this color catches my eyes. I've decided to buy it. If you buy their 1 set, consist of the gold and brown + the natural polish, it will cost 150 pesos. But the bottles are like 10ml each? So I didn't purchase the set instead I bought the bigger ones, despite of the prices! Hahaha, the gold one is 100 pesos and the crackle polish in brown is 120 pesos. As you can see its worth the price the bottles are big! hahaha.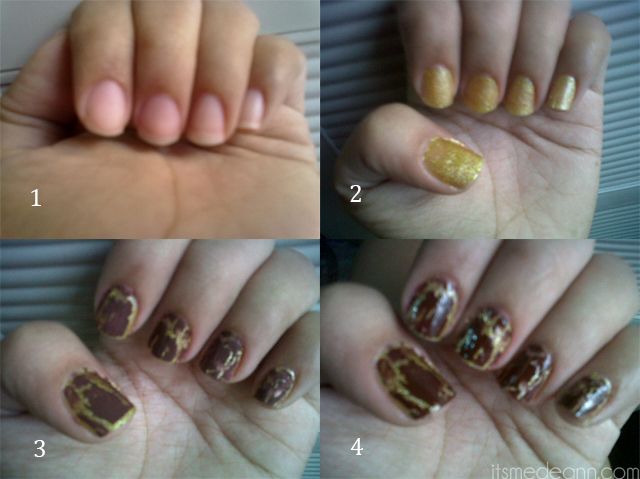 So here it is.
1. My clean nails.
2. I first put the Gold Polish one and put it twice!
3. The Crackle Polish without Natural Polish.
4. With Natural Polish, it gives a shiny glow isn't it? 🙂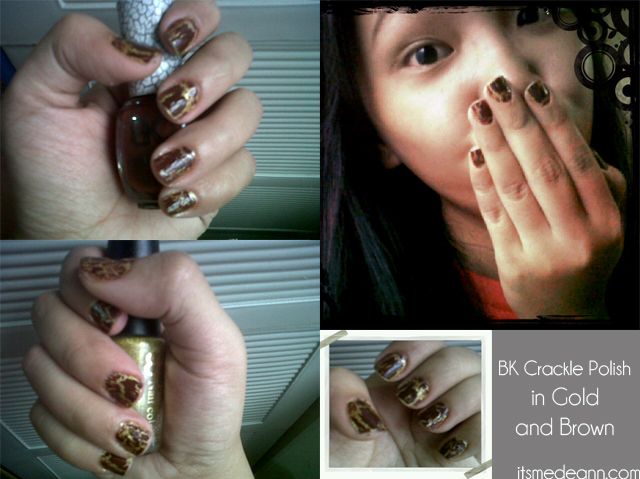 The final one with my face on it haha!
So far this polish takes 2 weeks before it goes out. Well its on the hand and its very easy to wear this off. Til my next NOTD guys! Will use Sansan from HBC. 😀
And oh please watch out my upcoming giveaway collaboration with many bloggers! It has many prizes for you! 😀 So keep posting! 😀