I miss you guys! OMG! Happy Holidays everyone! I'm so happy today blogging about this. But never mind the title I don't know what to put there actually.
Thank you so much for the positive and true comments left on my review about REVIEW: Hello Kitty BB Cream. If you haven't seen it yet, you better read it! I post clear photos there to spot the difference.
Well btw, my post was 2 weeks ago already I think. Supposedly, the post must be about a review on new circle lens I got from Uniqso! Because I was so excited I decided to have fun with my camera which is HP S300. Good thing I bought a tripod too for only 100pesos haha it was so cute! You wouldn't believe that it was a Tripod. I'll take a photo of it some other day. So to make this post short  then I will post it now! 🙂 Btw I'm still playing with my camera so sorry if the photos are not that high quality. 😀
Did you know that these new clothes are from Romwe? I was wearing Classic Gold Velvet Black Leggings for $20.89 because it was on sale now its $26.24 and Hole Detailed Flag T-shirt for $21.25 which I think is Sold-Out and its really big as you can see below.
My dog loves camera too! LOL Scroll down and you will see. 🙂 I have a question for you!
HEAVY IMAGES AHEAD!
HYPE MY LOOK! 🙂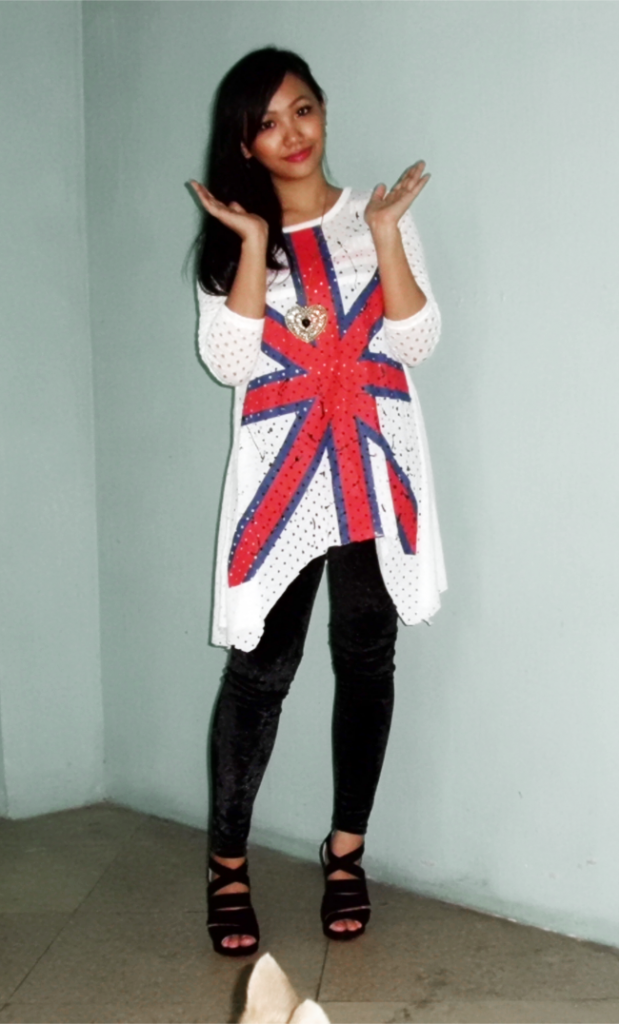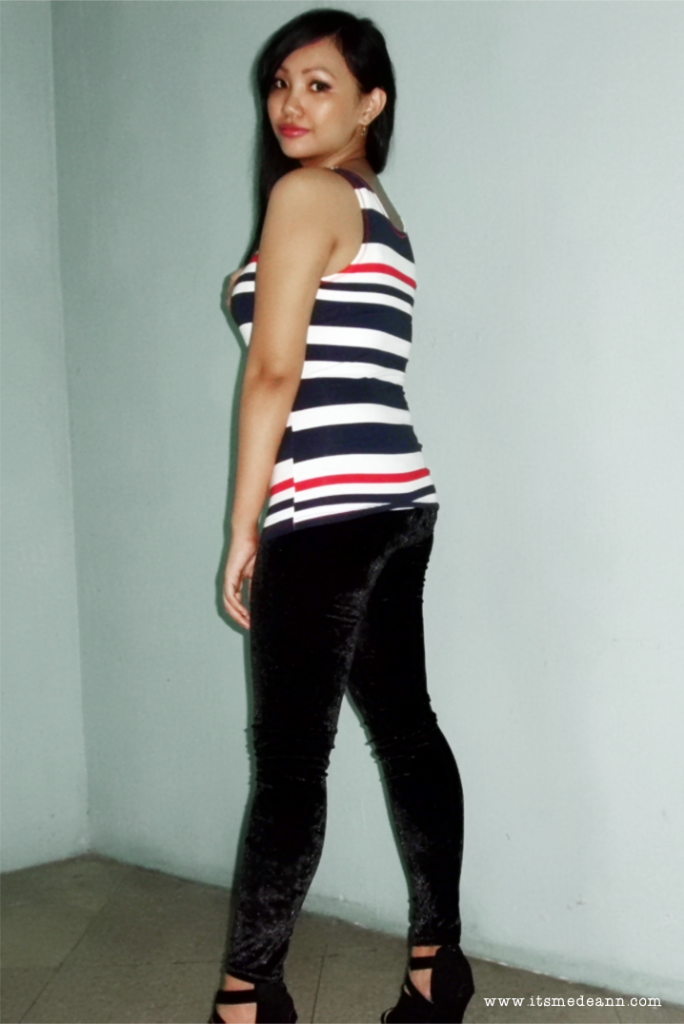 This is what I really wore inside, as you can see the top have many holes and at the back too! And I can't wear it without that inside. 😀
Sneak peek on my next post too! Review on KkCenterHk's False Eyelashes and Barbie Diamond 3 Tones in Grey. 🙂
What can you say about our Miss Universe 1st Runner up?! 😀